Being Passionate about Passion
Are Consultants Most Willing to Learn?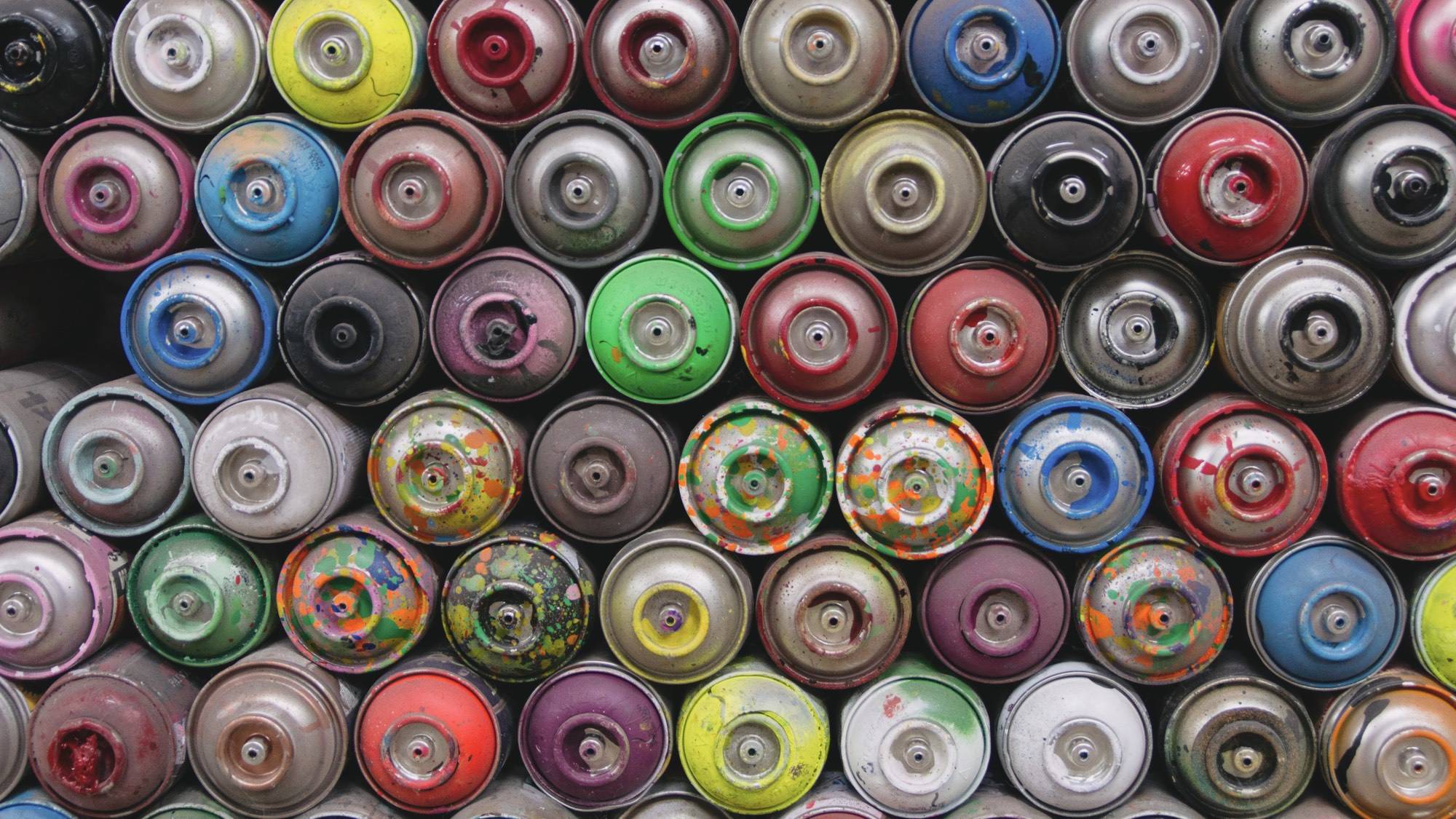 In the last weeks and months, I met and explored various consulting firms and startups during my business trips for networking purposes. We discussed organisational design, culture of learning, software architecture and many other topics. I would like to share some of these fascinating insights on the topic of learning with you, as they provide tremendous value for all of us.
Keep on Learning
To be honest, I'm not yet entirely sure if there is a correlation, but what I've observed is that young & modern IT consulting agencies like YLD and netlight, in particular, have a unique culture of learning. This culture and the way learning is lived not only impacts people internally but also involves the external community and other companies. It is worth mentioning that it is not at all about companies like EY, Deloitte & BCG, because there has not been any exchange so far.
The Scope
First of all, what is a culture of learning? Well, for me it's the combination of values that underline the importance of learning, an environment where learning is deeply embedded and ubiquitous as well as the close link between business and learning.
This is quite abstract, how does it look in detail? It is obviously about a mindset that is embodied and lived at all hierarchical levels. It is the critical questioning, the curiosity for new things, continuous learning, applying and sharing of knowledge, as well as stepping out of usual reporting structures to discuss ideas. The motivation is to evolve personally, but also to jointly pursue the mission and goals of the company. This requires that everyone knows how to contribute to the big picture and this mindset is nurtured.
Josh Bersin states that a strong learning culture is the biggest driver on business impact since you have to learn fast and adapt well to changing environments in order to be nowadays successful. Just this week at the WeAreDevelopers conference, Peter Garzarella said that it takes more than agile elements and new ways of building products to stay competitive. It needs a great culture that is lived by everyone. Let's look at some initiatives, programs, and characteristics of different companies to underline this.
Small but Powerful
Such a culture becomes visible and tangible in many ways. Admittedly, I've never met any YLD folks in person or exchanged thoughts on the above topics, but we've been in contact for several years now and I've been following their activities for at least that long — yes, even before Sara Vieira rocked the stages. They help to transform from a culture of delivery to a culture of learning. What I've seen so far seems to perfectly reflect the internal culture. The desire to share and acquire knowledge is fully authentic. In this way, it is not, as so often elsewhere, a means of recruiting. I even experienced Nuno Job, the CEO, as being happy to see that you have opportunities that help your personal development, even if it means that you are deciding against YLD at this point. It is a remarkable attitude.
Thus, the company is not only an established part of conferences on design systems and digital transformation but also of inclusive meetups and other events. In addition, the company has its own leadership & innovation workshop series with high-quality attendees from Stanford and leading London companies. Of course, there are also internal events that underline the entire picture very well. For example, weekly brown bag sessions as well as yearly engineering summits. The later ones don't take place in the office but in a different city, similar to the get-togethers of the whole company.
Especially because these are mainly personal impressions, I'm even more delighted to be able to experience YLD and the leadership workshops in just a few weeks.
Scandinavian Horsepower
The next spotlight is on netlight, a Scandinavian consulting firm spread all over Europe with which I have been in contact for some years. Here I was last week in the Munich office to have a closer look. Despite the total headcount of ~1500, there is an incredible feeling of togetherness. Check their Twitter or Instagram feed if you don't believe me.
Netlight has its own conferences and blog focusing on knowledge sharing and this is also an elementary part of its culture. As soon as you get to the office you spot — next to a huge horse with colourful socks & headdress — pin boards full of information about upcoming events on various topics and photos from past ones. This includes 'women in tech' meetups as well as knowledge sharing in the form of lightning talks and discussions while having joint breakfast, coffee chats or after work beers. The concept that employees don't have to work in other cities, but stay in their own ones to ensure the exchange of knowledge, tells a lot. This makes perfect sense because it allows delivering the best experiences to their customers. Nobody needs to know everything as long as such a collective exists. For this reason, they do have no fixed chain of command or unnecessary hierarchies, to boost personal & collective growth.
Furthermore, netlight offers long-term employees the opportunity to take a sabbatical for up to one year in order to travel, learn or similar things. Only a part of the money is paid out over a previous period, the rest during the sabbatical; I have heard such a concept from several companies before. Apropos money, both netlight and YLD have a quite high training budget. Another thing not directly related to the topic but really impressive: once a year the Spring Summit takes place, where all employees come together in one place. The destination is unknown until the arrival, only a packing list reveals little hints in advance.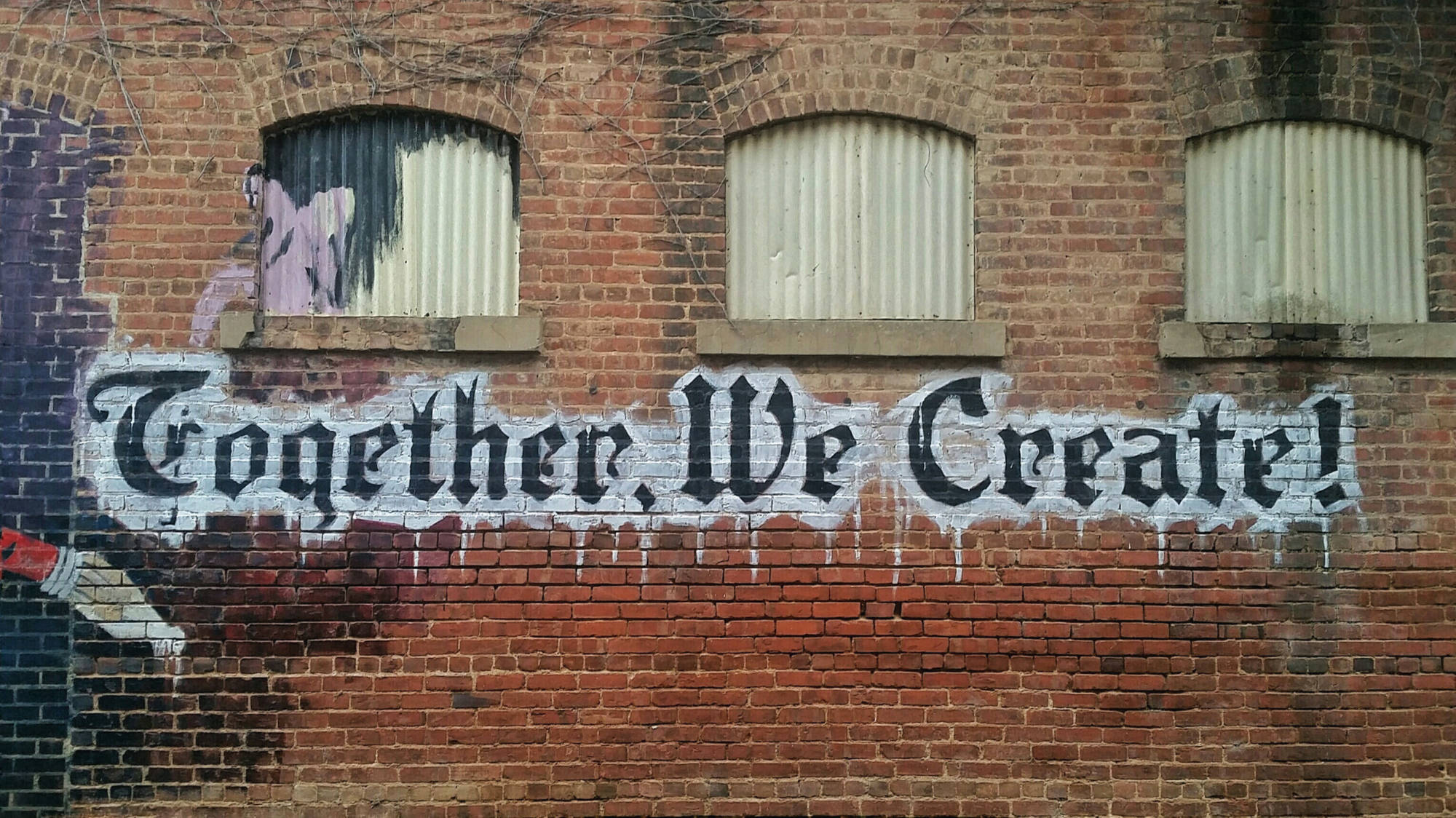 Adding Some Colour
Of course, not only consulting companies are capable of doing so. I have never been a consultant (officially) but have experienced this many times in different companies. Whether at my first employer Konmedia, a tiny software company where we had once a week peer-to-peer teaching/learning sessions in the context of clean code or joint code reviews in which these clean code principles were applied. The most recent experiences, however, are definitely those at Brandwatch, which inspired several initiatives at SHARE NOW. Among them are quarterly engineering summits, weekly lightning talks, regular meetups, tech townhalls, 'Funky Friday' projects1, desk swaps and much more. All these experiences have been very influential, both technically and culturally.
At SHARE NOW, I really appreciate the high training budget, which can be spent quite freely in agreement with the manager. This year I spend my budget on further training in exactly this domain. Moreover, one can easily get involved beyond the actual definition of one's role and this is also appreciated. For instance, I've been working with our HR department for quite some time now to help with their digital transformation and to replace legacy with state-of-the-art technology.
I also liked FlixBus' concept of internal internships which is quite similar to one of our ideas and meant as a way of getting to know the work in other departments. Well, or Google again. On the one hand with their peer-to-peer learning program, in which employees teach themselves different topics and thus learn from each other after all everyone is an expert in at least one area. On the other hand, how they deal with failure as well as reward continuous learning.
For me, these cultures of learning, collaboration, and innovation are the key to happiness since it describes very well in which environments I love to work. I'm entirely sure that such a culture also motivates & inspires employees in the long term and keeps them passionate. In this regard, Julie-Laure Mikulskis (Principal Consultant at YLD) pointed out to me that, in terms of Daniel Pink's three elements of intrinsic motivation, it makes perfect sense to focus on a learning culture. Big kudos to all who live these thoughts on a daily basis.
Coaches are aware of how to ignite passion and motivate people. They have an energy that is contagious and know exactly how to get their team excited. Brian Cagneey
Self-Reflection Is Key
A few months ago I published my 5-year plan and just on my Canada road trip a while back as well as the aforementioned observations made me realise that the goals are not wrong but too narrowly defined. This inspired me to reflect on it again, especially as my development talk is just around the corner.
In summary, my goal was to lead an innovation hub that's a bit like grandfather's tool shed and intended to support peer-to-peer learning programs, space for collaboration and experimentation, leadership development and more. In general, I'm still a huge fan of this idea, and at the moment I'm even working on some of these aspects since I'm convinced that it will help the company in the long run.
The unique experience of working with highly motivated teams that want to collaborate across team/department boundaries (and also do so) and for whom learning from/with colleagues is important motivates me a lot. I would like to ignite this spark and this engagement in many more teams and keep them burning. It is obvious to everyone that culture is crucial to the company's performance and so is learning & growing. I truly believe that passion is contagious and can enhance everyone's performance at work.
It is not so important to me in which role I might make this happen, as long as I can focus on creating an environment in which all can help each other grow. I have plenty of ideas and the options are limitless. Therefore, I am looking forward to participating in the first of YLD's leadership workshops in cooperation with Stanford's Graduate School of Business. I also applied & got accepted for an internal 9-month Change Agent Learning Lab managed by organisational development experts and agile coaches. Those change agents are meant to accompany teams as well as individuals in their daily challenges with change topics and to contribute to a successful transformation process. I will share my experiences with you in one of the next articles, because I think the culture of learning is not the job of individuals, but rather of us all.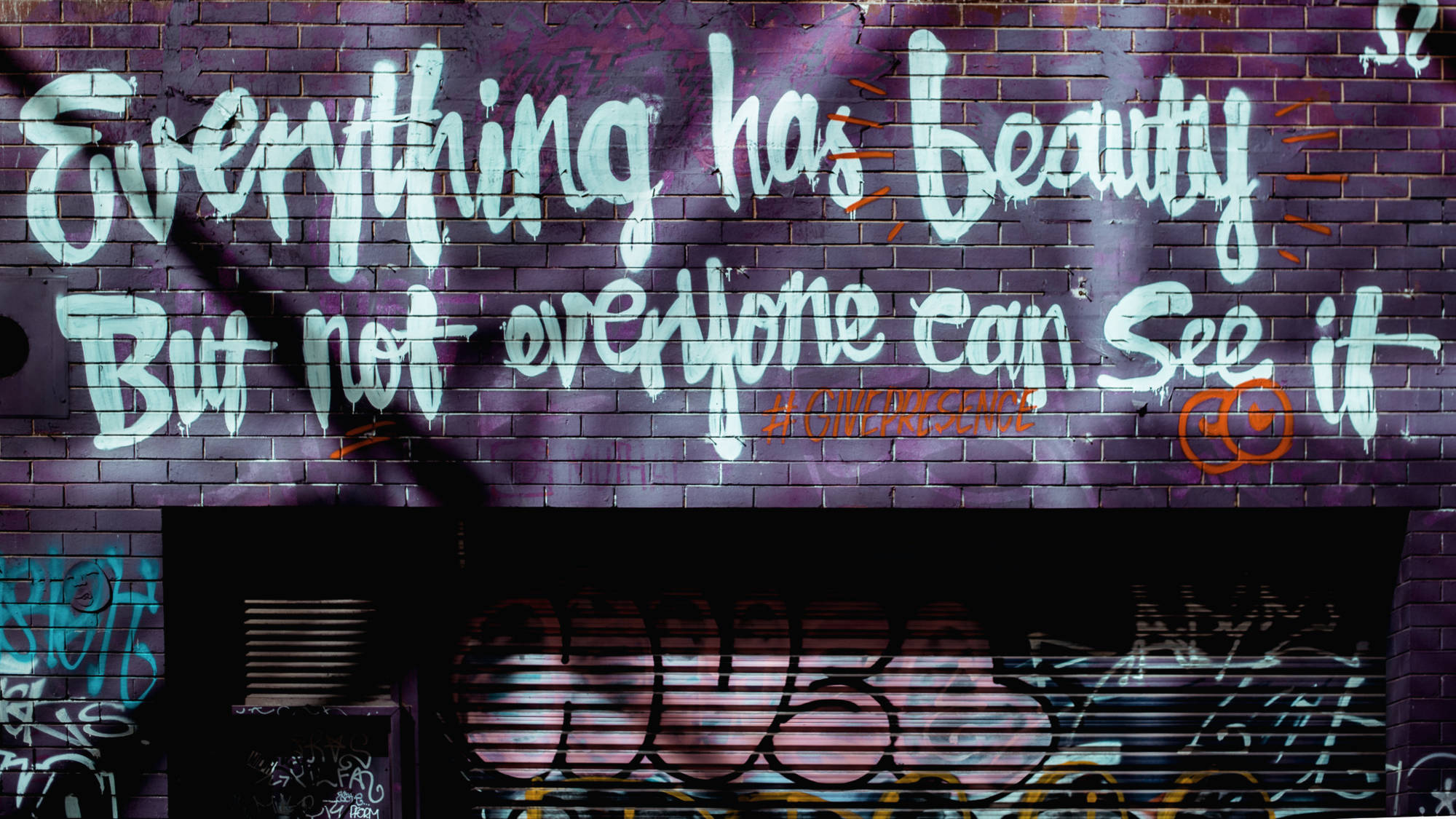 Conclusion
Same Same but Different
By no means is it that only young consulting agencies succeed in building a proper culture of learning. But their way of dealing with learning clearly stands out; follow the steps of the featured companies and you will agree that we can take a leaf out of their books. I'm sure you can draw lots of lines between both. It's not only about visible and tangible aspects but also about the overall attitude towards the new and learning.
You may wonder how to establish such a culture? Well, neither that goes from one day to the next, nor is there a secret recipe. Gather inspiration somewhere else, talk to your staff and take the initiative. Because one thing is sure: nothing comes from nothing. When talking about events consider fixed dates since due to these fixed schedules, most people take part and thus counteract the fact that you feel bad for not doing the actual work; as abstruse as it may sound. It might be also a great idea to hire and retain people with the right mindset. First and foremost I refer to the growth mindset which should be cultivated by leadership roles.
Career Isn't Everything Though
Another thing I have learned from networking, road trips and the last few days is that life is so much more than your career. Letting go is just as important as being focused; especially in times when there is no work-life balance, but rather a flowing transition, rests to work are urgently needed. This helps to recharge one's batteries and find new inspiration, but also to enrich one's life with a wide range of experiences and people.
So, I posted my reading list2 for the flight on Twitter before departure and was firmly determined to tick it off. However, on two 10 hour flights I didn't spend a single second reading management books but rather spending time with friends. Because such stories will be remembered for a long time and often wrapped in stories. No matter how exciting the books may be, they can't keep up; they shouldn't have to. This has to be emphasised once more.
What makes your culture of learning so special?
What's the best way to disconnect?
Cheers,
Felix