Beyond the Horizon
Why It Is Important to Overview Your Company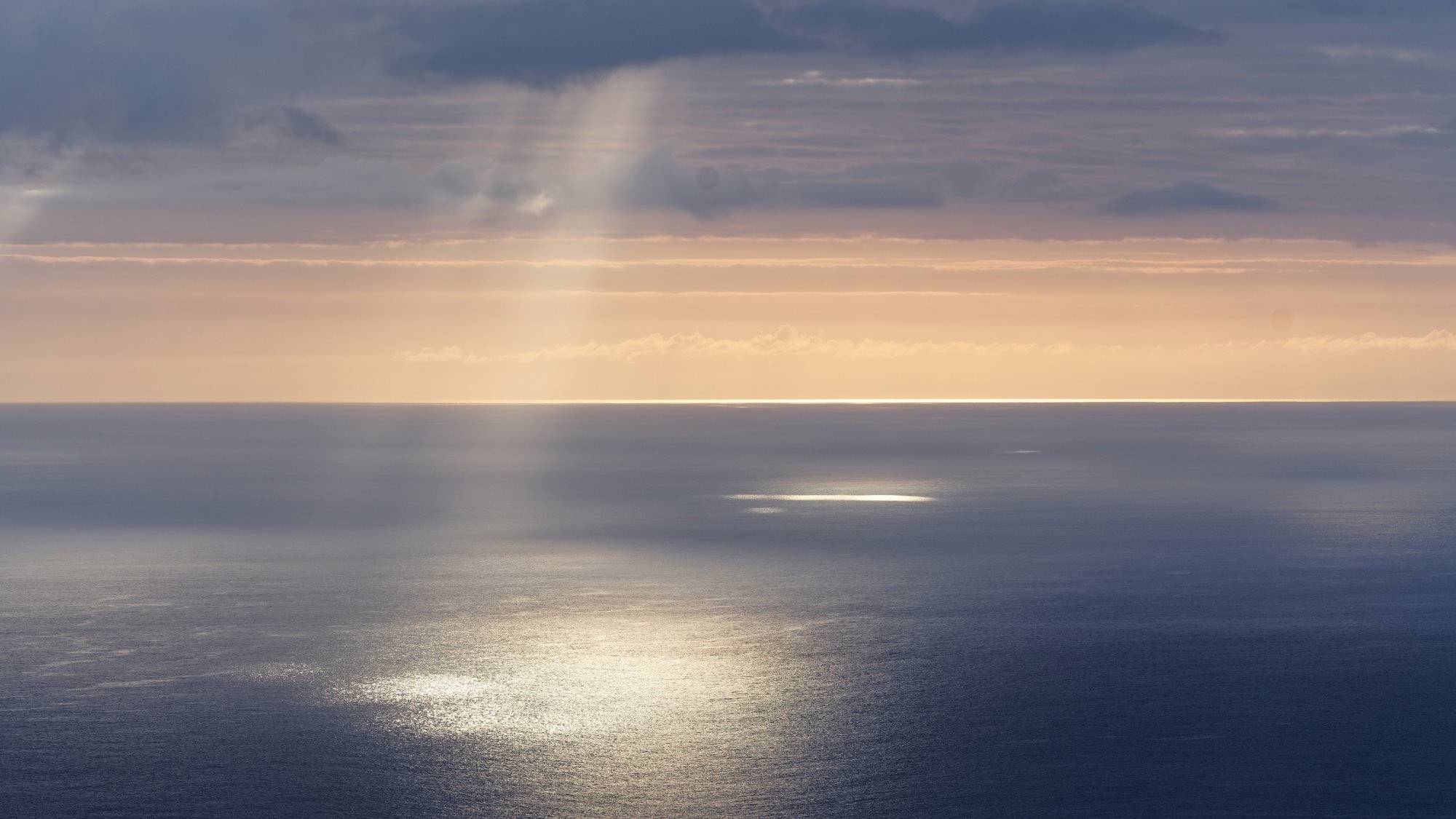 During my studies over the last few years, I have worked at or for various companies that could not be more different regarding their structure. I was able to learn a lot and would like to share my experience at this point, and to introduce myself and my opinion briefly at the same point. Coincidentally, my good friend and former team lead wrote about this in his newsletter 😁.
You Might Wonder Who the Heck?
Let's keep it short: I'm a software developer from Germany, who ended up there somewhat indirectly. This all started with a passion for natural sciences and later studies as a nano scientist. After a change to media informatics, I started as a frontend developer, enhanced my skills with the backend and am currently writing my master thesis at Brandwatch in the field of Natural Language Processing.
Didn't You Wanna Talk about the Horizon?
Fair enough. Once upon a time, it all started as a freelancer for municipalities and doctors. I was a one-man — or rather one-boy — team with nothing to overview, at least structurally. Later, as a developer at small software companies and agencies, this hardly changed. The companies had 10 to 25 employees, all of whom were very well known. This was encouraged by the mostly small offices which rooms were not spatially separated. In addition, we usually met at lunch. The respective role or even the hierarchical level in the company was irrelevant, and there were nearly no communication or knowledge barriers. Sure, it went up and down, but it was like family: apart from little secrets, most of the people knew about each other concerning their daily work, projects and responsibilities.
This changed increasingly during my Master's degree: I was tired of developing products for other companies or even creating websites. Instead, I wanted to create own products and support both the products and the vision of the company. I felt it would motivate and energise me even more; I was right.
I joined the leading company in the field of free-floating car-sharing, which has several hundred employees worldwide. It was impossible for me as a working student to overview Stuttgart alone. I was one of the first members of the new development team and experienced the rapid build-up of several teams at multiple locations. This way it was at least possible to keep track of most developers and to know whom to contact in case of which issues. I only got a few sporadic insights into the other departments. Most of the contact was with HR, who were represented at Meetups and Hackathons, among others. Admittedly, I accepted it that way, justifying the fact that it is the case in larger companies.
This spring I moved to another leading company with also hundreds of employees worldwide as part of my master thesis. After several weeks I was interested in a little experiment to find out if it was really due to the size of the company. I specifically talked to colleagues in other departments and teams, like Customer Success, Product and Revenue, to accompany and get to know them.
Lo and behold, it's much more up to you than the company itself: as it turned out my colleagues are not only incredibly helpful, but I have learned a lot from, for my thesis, my time in this company and my future career. They were also keen to contribute a small part to my thesis — was an awesome experience.
Get to Your Point!
Sharing knowledge and experience between teams and departments is essential, even if one might think that topic X may not interest department Y at first. Whether the specific information is needed is another story, but it is important to have a communicative and open culture and to avoid silos.
So, I truly believe that we must literally pull together in the same direction to achieve common goals. Otherwise, the work is not only inefficient but probably even against each other and goals will not be achieved. Get in touch, encourage sharing and avoid silos. How exactly? There are many ways. Go to lunch together or as I did: ask for insights into the respective area or just for feedback. Those people will also feel important because they are; for achieving the common goal.
Be Connected & Bold
Inspired by car2go's luncher app, I released a prototype to keep some of the Brandwatch values be connected and be bold alive. As a command line tool it was especially designed for developers, and suggests a set of random colleagues of the same location but another department — with a direct link to their slack profiles. It's called bebold. In the meantime there is a web app internally available.

Superhero mock of the 'bebold cli'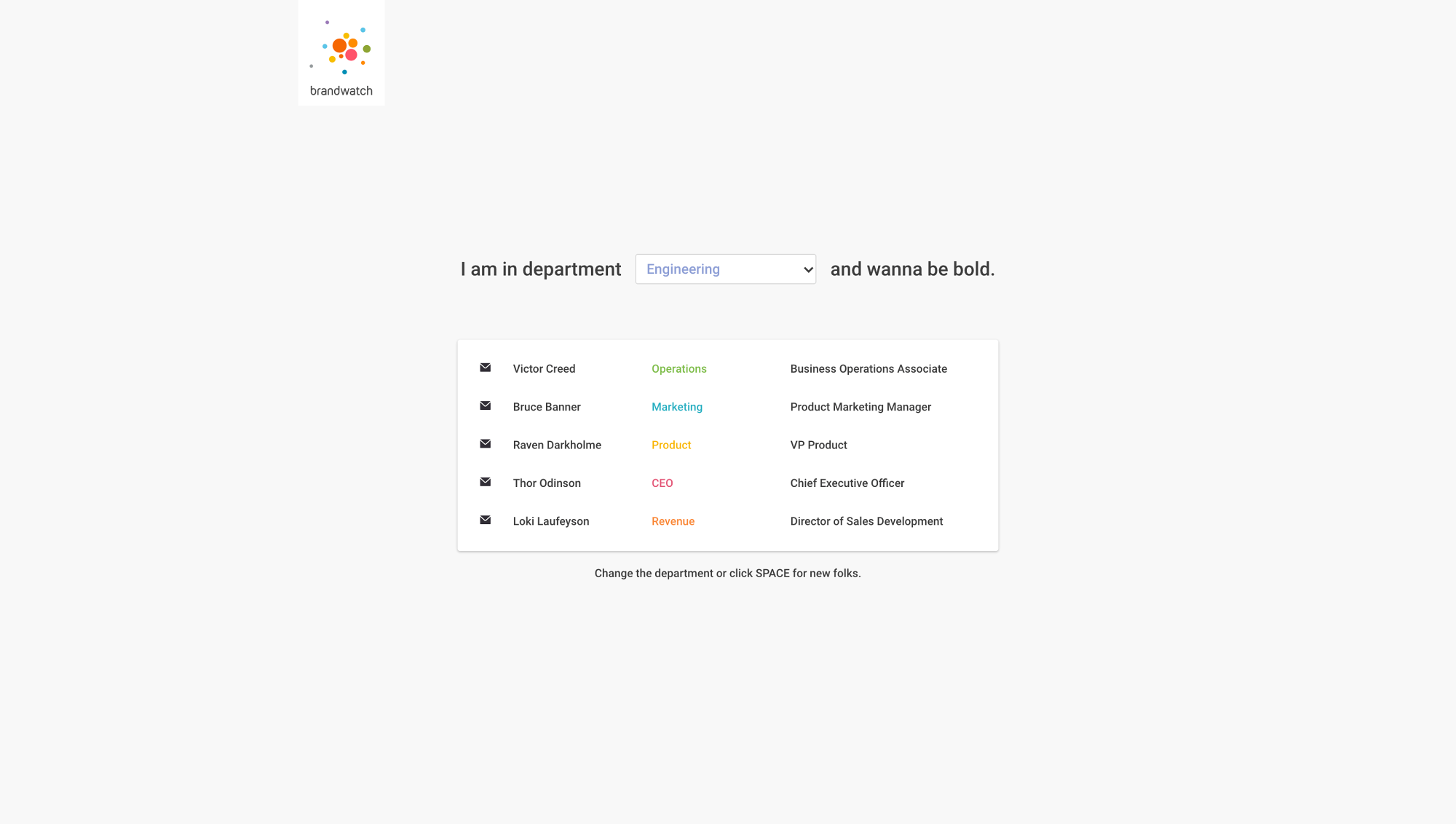 Superhero mock of the 'bebold app'
Be proud to share.
Be connected.
Be bold.
Cheers,
Felix