In the Rear-View Mirror
How SHARE NOW's Changed My Life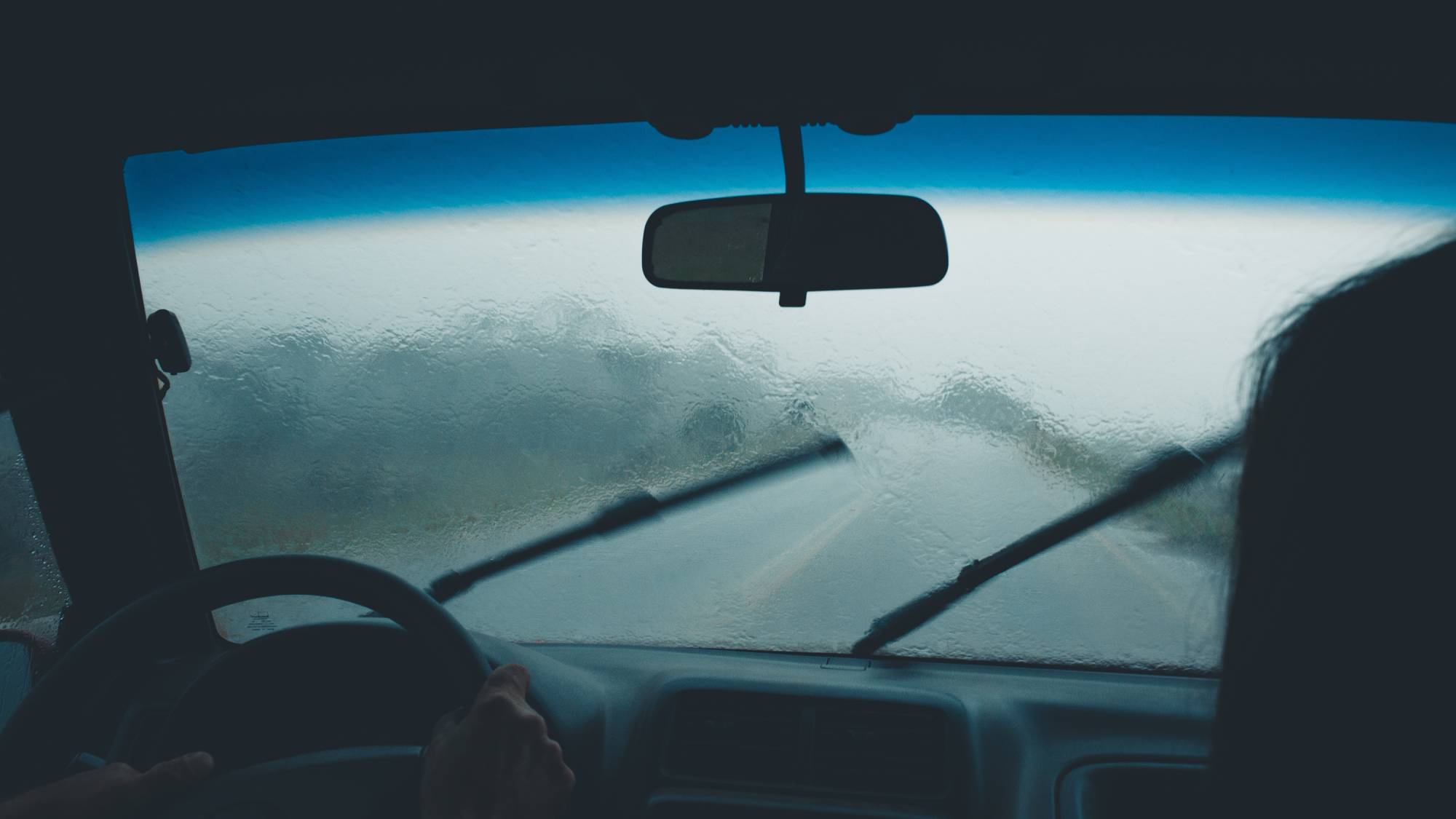 Damn, the last few days have been intensely emotional. After 42 months in the ecosystem of SHARE NOW (formerly car2go), I'm leaving a lot behind: talented people, friends for life, fellow craft beer lovers, #workfromhome buddies, as well as an environment that taught me a lot. I will be eternally grateful for this time and experience as it has shaped the start of my career and me as a developer & coach. Let's take a trip down the memory lane — it is my way of saying thanks.
All that glitters is not gold and not all that is gold shines. We must dig deeper and not be fooled by first glance.
In all the years of gaining in-depth insights into dozens of companies in Europe and beyond, this is one of my key discoveries. Paying lip service has become trendy. Illusions outdo actions and facts. Please, walk the talk. Be different.
An Adventure-Packed Journey
Mythical Creature, Five Letters
Strange how things have evolved in the last four years. It all started in a small, cosy agency in Stuttgart. Our team of a handful of developers in their twenties was responsible for the development of two car2go business applications. There I had, despite my previous work experience, the first time the feeling of being part of a team. Even today, I am still amazed by what we managed to achieve with the young team. Sure, it was not always the most beautiful code (the teams that have taken over the projects internally would confirm). We iterated quickly and added value weekly though. It was also an exceptional team in terms of traits; the most impact on me at that time had our team lead Sumit. We implicitly formed a kind of mentor-mentee relationship, tackled technical challenges in pairings, and I would even say that we understood each other blindly. Not surprisingly, a good friendship grew out of this, and I followed him to car2go back then.
Lessons Learned
Teamwork is more valuable than individual contributions
Not explicitly seeking a mentor is sometimes better
Eventually the added customer value matters
What I'm Most Proud Of
Speeded up a huge dynamic table with Angular 1.5
Introduced hapi.js as an alternative to express
Implemented a sophisticated fleet search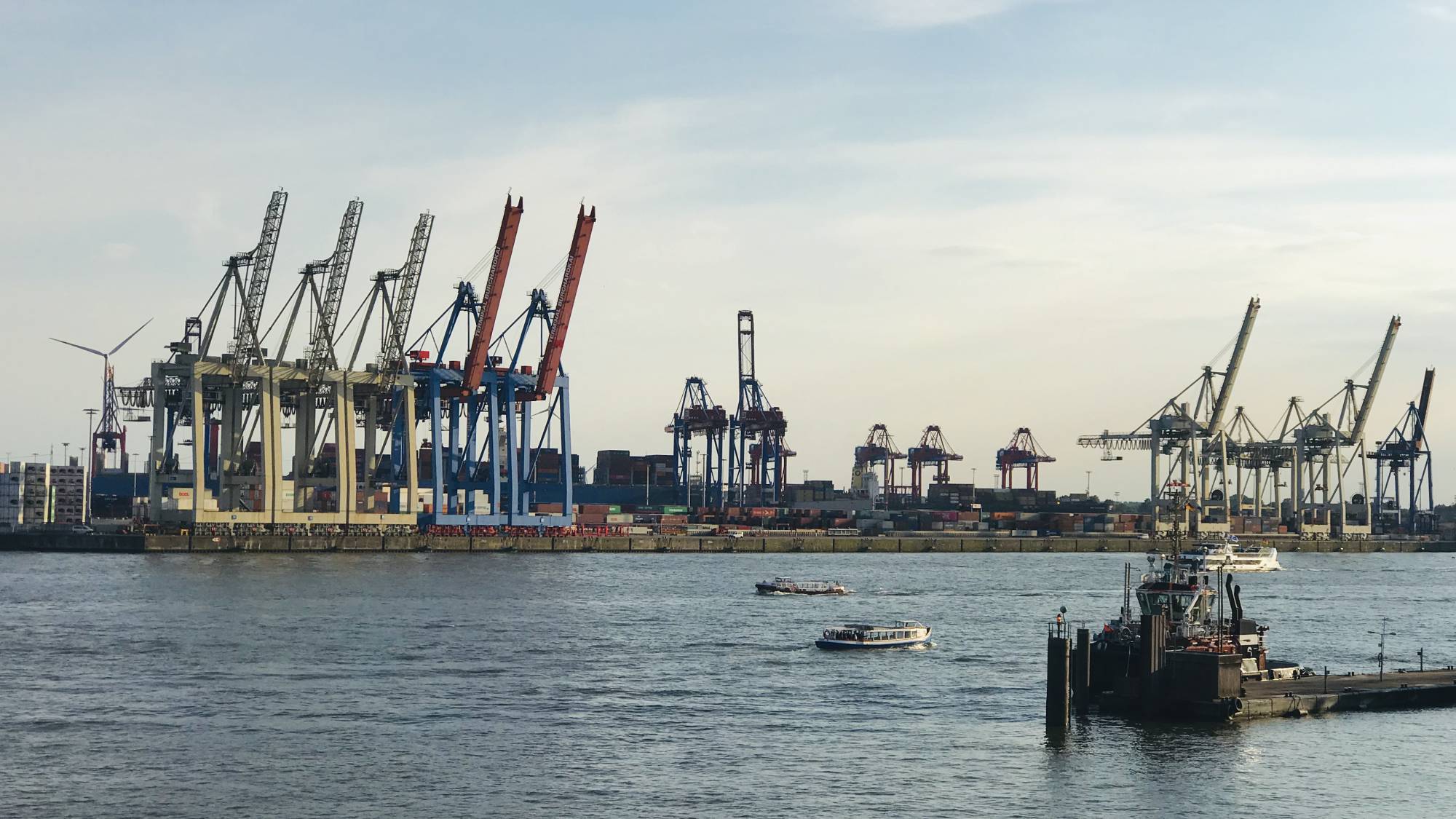 My first day in the Hamburg office (Feb/2018)
Undercover Task Force
The next chapter was a complete change of scenery: several locations, several departments, several hundred employees. Even so, hardly any developers, as most of the engineering work had been outsourced. Since building and scaling internal product teams does not happen overnight, there was initially some time for 'under the radar' projects. So I rapidly connected with other departments, teams and product owners. Quicker than I would have liked, I realised that the environment has not much in common with the cosy agency.
The projects covered a wide range, and their difficulty tended to be in stakeholder management, as multiple parties were involved. Thus not all went as planned, but we made some progress, even if sometimes slower than expected. After a while, one learns how to deal with it. In parallel, our DevOps team started to introduce Kubernetes to replace our legacy infrastructure gradually. We headed to Berlin for a workshop with the first Ruby, Javascript & DevOps engineers. I remember very well how we tried to deploy the first services and discussed technical challenges like persistency and secret management. When I look back at how our tooling has changed over the last four years, I can only tip my hat. It's like another world, not yet ideal but multiple epochs in the future.
After our team grew with Jonas, the second working student, we tackled the MVP of a real-time dashboard. The goal was to visualise app openings and rentals while making the dashboard accessible to all employees to add transparency and underline the impact & scale of our product. The event-driven architecture, as well as the understanding of our business KPIs, were the biggest hurdle. We spent lots of time in pairings. Either in front of the whiteboard or at the Cáfe Holzapfel, our outsourced office. You might expect our productivity to suffer from this, but honestly, it was 'just' our wallets. I realised that I am most happy and productive in such relaxed and casual environments surrounded by friends. Something that Sumit and I have been enjoying until today, as far as possible.
At the end of this year, I stopped by the beautiful Hamburg office, which is quite impressive (even though I was at the wrong address at first) to say goodbye. There was no intention of coming back; thus, a seven-month stopover at Brandwatch and in Brighton followed, but that's a different story.
Lessons Learned
How to build and scale product teams remotely
How to deal with corporate-like politics & information flows
I'm most efficient among friends, in a less office-like environment
What I'm Most Proud Of
A Board-approved MVP of a real-time dashboard to increase the transparency of business data and thus engage more employees
Proven the technical feasibility of projects driven by telematic data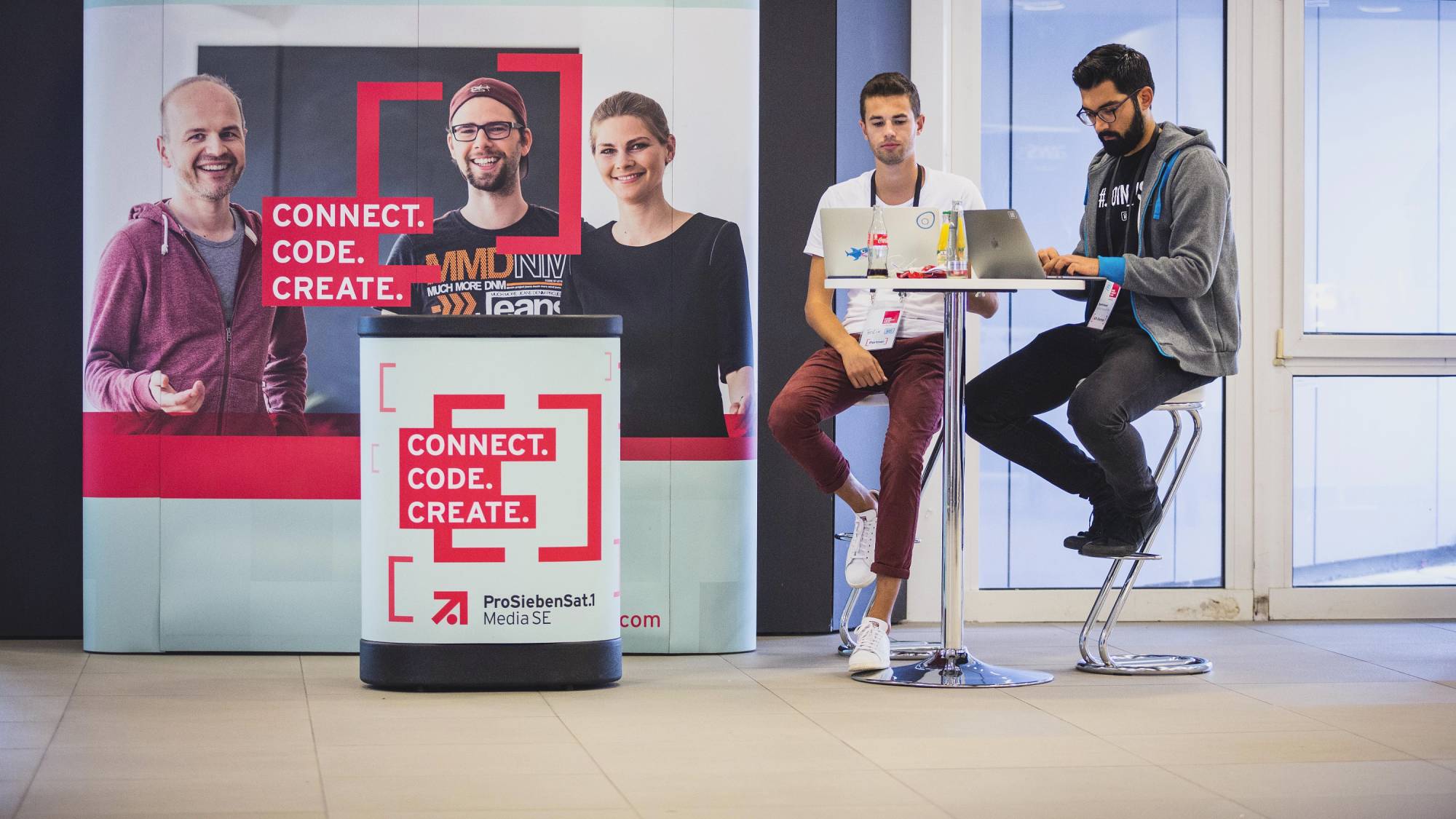 Preparing the 'Ask Me Anything' session (Oct/2018)
Every Day I'm Avocado'ing
During the final steps of my studies, I spent quite some time trying to figure out which career path I wanted to pursue. I've been fascinated by the idea of tearing down silos, building bridges and uniting engineering with community work. Combined with the once-in-a-lifetime opportunity to shape the joint venture of two major German car manufacturers, it's a challenge that can hardly be turned down. So, back to car2go as a developer advocate of a slightly different kind.
A few days after I started the job, I got thrown in at the deep end. We sponsored the ProSiebenSat.1 hackathon in Munich quite spontaneously. It was my first time on stage, representing the company at an 'Ask Me Anything' session. Just back, I headed off to Berlin for our internal hack-week. I grabbed the opportunity to get to know our product teams and talk to various stakeholders about on-call duty (more on that later). It was a fun time with so many smart people from different offices and departments. To represent us at a hackathon in Stuttgart, I went back home a few hours before the hack-week's end. Indeed quite a marathon for me, so after four weeks, I already took my first week off; I lacked tens of hours of sleep.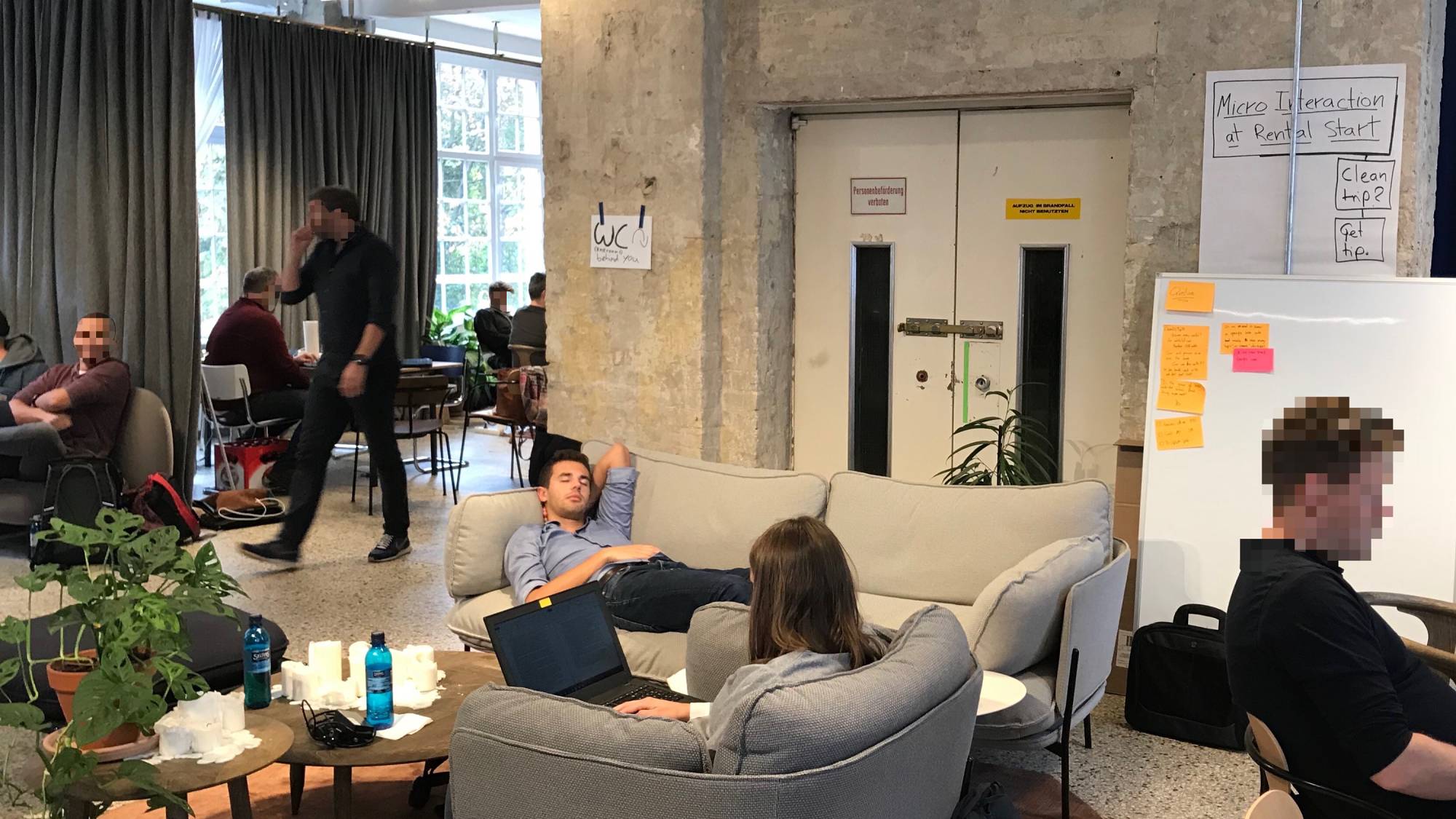 Getting some rest during an internal hackathon (Oct/2018)
Many more events followed, ranging from meetups to barcamps and conferences. I am especially proud of the partnership with Vue Vixens and MoinWorld. We had great events together, and I hope that we contributed a small but essential part to support women in tech. Or our meetup series in Hamburg with special guests like Jimmy Ege Pedersen or Jared Spool (many thanks to all involved people). There wasn't much time left for other things, as I was in the air 2–3 times a week. Nevertheless, I tried my best to improve my public speaking skills, support our HR team with various services and tools, organise our Lightning Talks, and — together with some other stakeholders — introduce a department-wide on-call framework. These diverse responsibilities and experiences have taught me an incredible number of lessons, above all on an interpersonal level. Occasional drinks, poker nights and the sailing trip with (work-) mates to Denmark capped it.
Admittedly, a lot has changed, and not everything has been perfect. I'm convinced that we could have done many things differently. On the bright side: especially these tough circumstances have helped me in my personal development. All in all, it was an inspiring role with a blend of a community manager, confidant, developer and consultant. Particularly the first nine months before our activities were scaled back had been a huge success. It was packed with business trips and lacked some breathers, but it was a fun time and one of my best career decisions — only the one to join Brandwatch I consider even more impactful.
Lessons Learned
How to tell stories verbally and in written form
How to mediate between different stakeholders
How to manage and facilitate events of different sizes
What I'm Most Proud Of
Built cross-departmental bridges and partly relieved silos
Built-up a solid global network of companies and talents
Introduced a department-wide on-call duty framework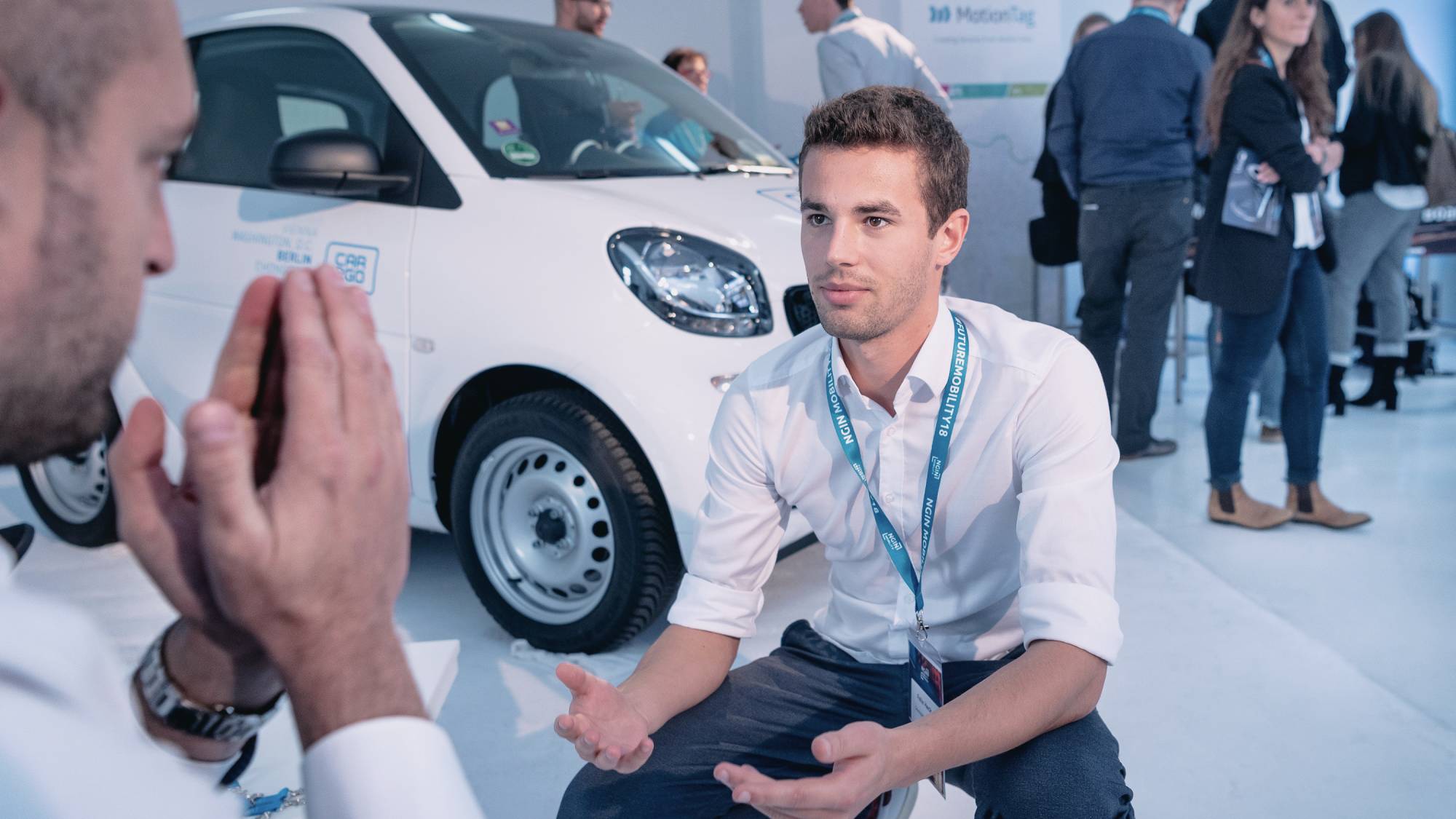 Explaining our DevRel strategy to a Porsche manager (Oct/2018)
My Affair of the Heart
Don't worry; I am not going to tell the story of how I slipped into the domain of change management and what it is all about. That's already been said elsewhere. Nevertheless, I would like to emphasise once again how much each training course has helped me to deepen my knowledge. Not only in the internal Change Agent Qualification Program but also the leadership workshops of YLD and Stanford.
This knowledge has been invaluable in my daily interactions with people, in my side activities as a freelancer, but also in advising our leadership team. As some of you may know, I was part of the Change Support Group of our department, which developed the communication strategy for the departmental downsizing and restructuring as an interdisciplinary team. I firmly believe that we were able to change things for the better, despite the unfortunate circumstances.
After all, it is something I like to put a lot of work, heart and soul into, as the potential positive impact can be immense. The idea of reshaping a workplace and culture to be more employee-centric and human is more important to me than ever before. That's why I'm particularly delighted that such activities will be continued both department-wide with the Engagement Guild and company-wide with the Change Ambassadors. Please don't give up; it's not an easy endeavour!
Lessons Learned
Exploring psychology triggers a process of self-reflection
Active listening & coaching is highly challenging but rewarding
How to be a proper liaison between executives and frontline staff
What I'm Most Proud Of
Increased transparency and openness of communication
Helped colleagues to better process and cope with change
Designed the communication strategy for departmental downsizing
Being a founding member of Product Creation's Engagement Guild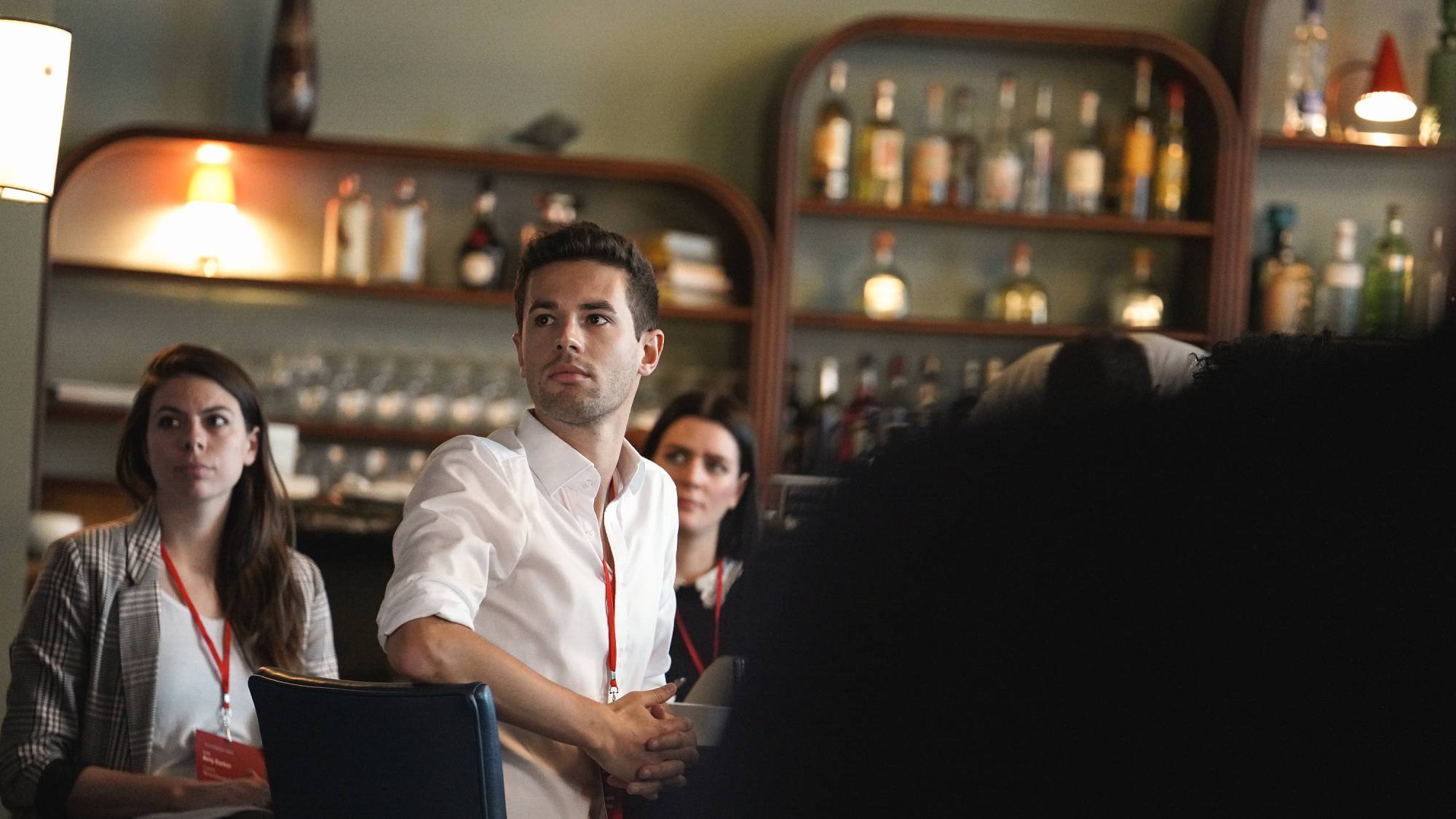 Attending the 2nd YLD x Stanford workshops (Nov/2019)
A New Crossroad Ahead
The whole story is not linear at all, and I even thought I had to justify myself. Meanwhile, I consider this colourful bouquet of experience my unique selling point. I am proud of this journey. It may not suit every company, but the right one.
In a previous article, I predicted that 2020 would be a blast. It hasn't been a good year in many aspects, considering all the things that have happened so far. Nevertheless, I have kept some of my promises to myself: I have rediscovered the joy of growing products, found a new home and jumped into a career adventure. After all, we still have a few months to go, so let's all make the best out of it.
Larissa Daiber, one of our former colleagues and a good friend of mine, shared this quote with me, and it describes my state of mind perfectly. So, let's keep it short and sweet: thanks a million to all my dear (ex-) colleagues. I will never forget you and our shared time. Take care and let me know when you are in Munich.
Cheers,
Felix
---
Most of you probably are not aware of how much you have inspired me with your attitude, your daily doings in your role and beyond. There are too many to mention by name. Still, there are a few I would like to highlight: Larissa Benz, Larissa Daiber, Natalie Volk, Nina Hillekum, Alencar Barbosa, Dennis Schmidt, Fabian Heuwieser, Marius Svechla, Matthias Steeger, Patrick Dillenberger, Seifeldin Mahjoub and Sumit Kumar. Last but not least, our change coach, Eva Ossanna. A very special thanks to all of you — it's been an honour and pleasure.