Nutrient-Poor Soil
Part II: Learning & Development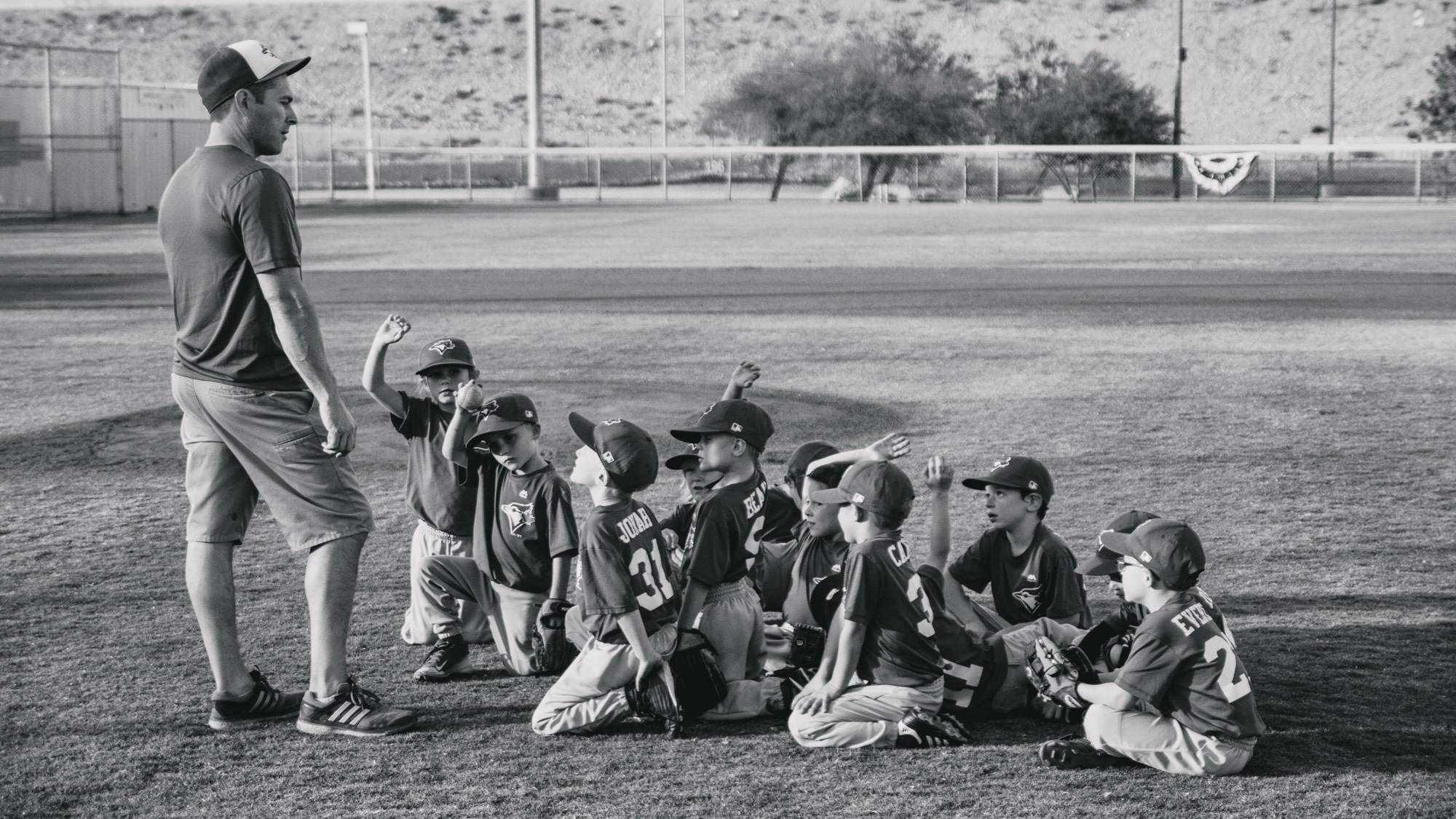 Continuous learning and broadening one's intellectual horizon is key to personal and organisational development. However, a culture of learning that is lived by everyone from top to toe has not yet been established successfully everywhere. Let's delve into an issue that can be traced back to C-suites and partly observed at all hierarchical levels.
This is the second part of the series 'Nutrient-Poor Soil', covering learning-related aspects that need to change to cope with ubiquitous changes. If you haven't done it yet, take a look at the introduction or first part to get more context.
---
You Snooze, You Lose
Don't Stop Learning
Recently I had a conversation with the CTO of a medium-sized international company about my last leadership workshop. In the end, he said that he hadn't participated in any training in over 10 years. After all, attending would mean that one still has something to learn. This might undermine his expertise and authority. When I asked if he asks his staff, mentor or coach for help, he said that it rarely happens; for the same reasons.
I've been terribly shocked. In my opinion, he undermined his own expertise. Ultimately, he says he can neither grow further on nor learn anything new which might be due to overconfidence or a missing growth mindset. Alternatively, he is 'only' afraid of revealing to himself and others that he isn't omniscient, thereby giving his surrounding talents not enough time and trust. In either case not beneficial at all. I don't know how often this way of thinking is actually represented, even though I have heard similar stories from other companies and management levels. It's highly alarming. If I heard this about a colleague or executive, it might lead to a lack of trust.
I'm aware that one cannot be up to date with every industry and technology trend and has to take advantage of the colleagues' expertise. That's totally fine. Nevertheless, one should never rest on one's laurels, especially in terms of employees and leadership. Knowing that someone is eager to improve oneself, honestly asks for help and also admits being wrong increases trustworthiness; 'I was wrong' are such strong words. This shows that the person is self-aware and does everything imaginable. In contrast, not asking staff for advice — especially as an executive — promotes the 'them & us' thinking that already came up in the first part of this series. We have also learned that employees often reflect the behaviour of their managers. What kind of role model is that? How should employees effectively fill gaps that the executive does not admit or even know?
Honestly, it's a real pity. So far I have experienced humans as intellectually curious and willing to learn. However, the behaviour described above means stagnation. This, in turn, has nothing in common with the growth mindset where the never-ending path of learning is the destination. Through this limitation mastery even becomes unreachable.
Learning Is Multi-Faceted
Learning is so wide-ranging that I cannot even list all facets. Nevertheless, I would like to cover a few to emphasise that it doesn't always need to be a workshop lasting several days in a row, so being too busy is not an excuse. Like you'll see below, learning requires keeping an open mind, listening and exploring. But it's necessary since learning is the fuel of personal & organisational growth. Both should be a top priority. Besides, I'll share a rare high-potential approach.
Reading
It may sound trivial, but the regular reading of proven but also recent literature is the first step to stay up to date. But it also triggers a process of self-reflection. If one knows how to assess and honestly evaluate oneself, one's own shortcomings or development needs may come up. For me personally, the latest reading on leadership and EX has opened up new perspectives.

---

Coaching
Hiring a coach can help to get confidential feedback about oneself, one's managerial as well as social skills. In addition, this also brings one into a state of self-reflection, which can help identify potential for improvement.

---

Mentoring
Seeking a mentor who has already been through the desired career path is another approach. It allows one to learn from the mentor's experiences and to analyse successes/failures jointly and learn from them.

---

Reverse Mentoring
Conversely, looking for a younger colleague with less experience as a mentor is an option. They not only have more direct contact with other employees but can also help to get rid of old habits and ways of thinking. In addition, they often have up-to-date insights into their respective areas of expertise.

---

Knowledge Network
Because one does not necessarily have to know everything, it makes sense to build up a knowledge network, both inside and outside the company. By asking specific questions or offering advice, a joint learning experience is established beyond dedicated knowledge-sharing events1.

---

Professional Education
Courses and workshops of external education providers are a good complement to get intense insights into certain topics as well as networking opportunities. These include executive programs at universities lasting weeks, but also shorter sessions.
As you can see, there are many ways to learn that differ not only in form and content but also in terms of time investment. Personally, I am particularly excited about reverse mentoring because it provides fast but focused insights into the thinking of younger generations. Also, it's a prime example of how everyone can learn from each other. Regardless of hierarchy, title, experience or background.
Translate Theorie into Action
Let us move on to a point that affects employees much more: Learning & Development resources like time, effort & budget. I honestly don't know what's worse, to cut the L&D budget or waste it pointlessly.
Companies are not stiff agglomerations of individuals that are used like resources for constructing a building. They are systems of interacting individuals who are defined by their roles, professional & cultural backgrounds, their relationships and much more. Erik Ringertz — CEO of netlight and author of harder, better, faster, stronger — describes organic companies as a living network and refers to a continuously evolving forest in which the individual parts interact with each other. A great analogy, isn't it?
Nevertheless, companies are often seen as machines and employees as cogwheels. But companies are neither like machines nor can they be considered as planned economies. So it happens that the offered learning opportunities help the participants personally — what's a good start — but lead to frustration.
Anyone who stops learning is old, whether at 20 or 80. Henry Ford
You wonder why? Well, if you take a look at the phenomenon described at the beginning, you can consider this as a cause, among other things. Both this and organisational structures are often reasons why what has been learned cannot be applied. In order to avoid wasting resources unnecessarily, the goal should thus be to foster an environment in which what has been learned can be applied so that both sides take the most advantage of it. It boosts motivation and engagement.
Final Thoughts
Some concluding advice, no matter whether you're an executive or not. Ask more often for help, it will neither make one look bad nor question one's competence. In fact, the opposite. Attend workshops and learn about the changes the leadership style and mindsets have to adapt to. Hire experts or ask colleagues for advice.
One thing is for sure, what used to work in the past does not necessarily have to be valid today. The world is in a continuous process of change and is getting more volatile, uncertain, complex and ambiguous (VUCA2). Moreover, the younger generations think and get motivated differently than the previous ones. To be successful we have to adapt early and continuously. You snooze, you lose.
How about you? Can you apply what you have learned easily or which hurdles hinder you? I look forward to your comments and thoughts!
Cheers,
Felix