The Year of Change
Brushing-Up My Three Worlds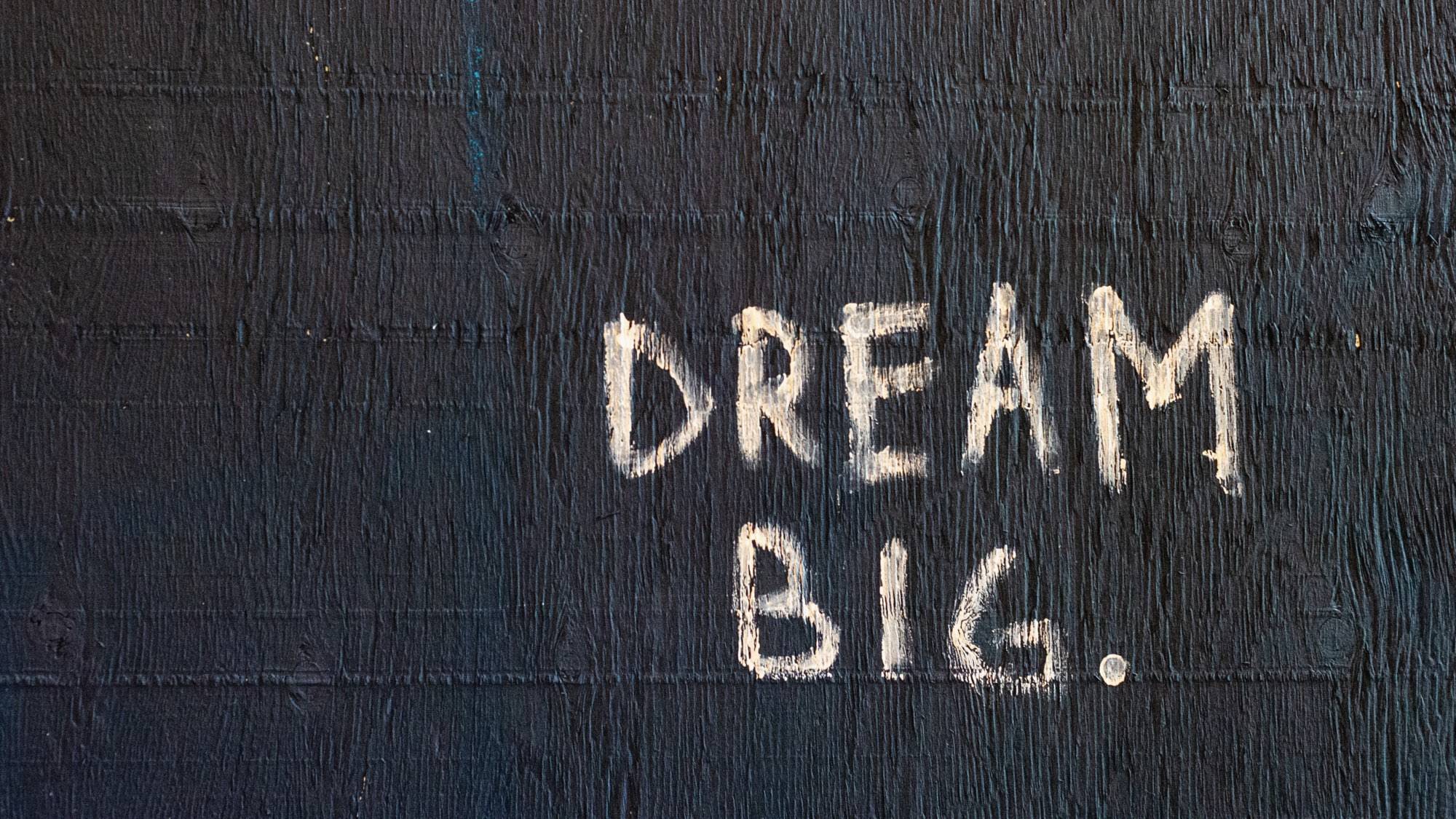 Another decade has started. Usually, I don't need a new year or a decade to set personal goals, but I've had an intense process of self-reflection in the last months. This resulted in a desire for change and actions, just in time for the shift to the 2020s. Following, I'd like to share the said process and outcomes with you — it is getting quite intimate.
Retrospect
The past year has been quite packed with ups and downs. Starting right away with a talk at StuttgartJS, improving my public speaking skills and attending with the Developer Relations team and some developers the Vue.js Amsterdam, one of the best developer conferences I've ever been to. The following week we had our big JourneyX party in Berlin, which celebrated not only the merger of car2go and DriveNow but also the entire mobility joint venture of Daimler and BMW. Furthermore, the department-wide rollout of on-call duty took its first steps and is meanwhile well established, with the help of leaner processes, a proper mindset, and automation; I am really proud of that. Finally, our global brand release and first launch in Vienna, Austria. However, the closure of three European cities, the North American market in the US and Canada, as well as the related consequences and measures, overshadow the whole picture.
Also, a lot has happened in terms of my continuous training. I attended countless tech events and met outstanding people. I experienced two incredible workshops by YLD in cooperation with Stanford and also participated in an internal multi-month qualification program for change agents. Together with the daily learning in my job and private life, this has resulted in a balanced mix of what has interested me most for a long time: culture, leadership, employee experience and similar topics. Yet this is where the trouble lies, as we will see below.
A smooth sea never made a skilled sailor. Franklin D. Roosevelt
Systemic Transactional Analysis
The change agent program has taught us a lot, including various change, communication and coaching models. One of the methods was the systemic transactional and systemic organisational analysis1,2, which is used, among others, in the commonly called 'Three-World Model of Personality'. This model was developed some time ago by Bernd Schmid3 and extended by Günther Mohr to include two additional worlds4.
The initial three worlds show that the subject matter is more complex than private versus professional life by splitting the professional role into an organisational and a professional one. The former is our role in the company while the latter is profession-related. It is not about work-life balance, but the different roles we take on. A role is a system of attitudes, behaviour, and relationships.
This is helpful for (self-)coaching, as all perspectives should be somehow incorporated and holistically in harmony; otherwise various problems may arise in the long run. This also includes my personal unhappiness.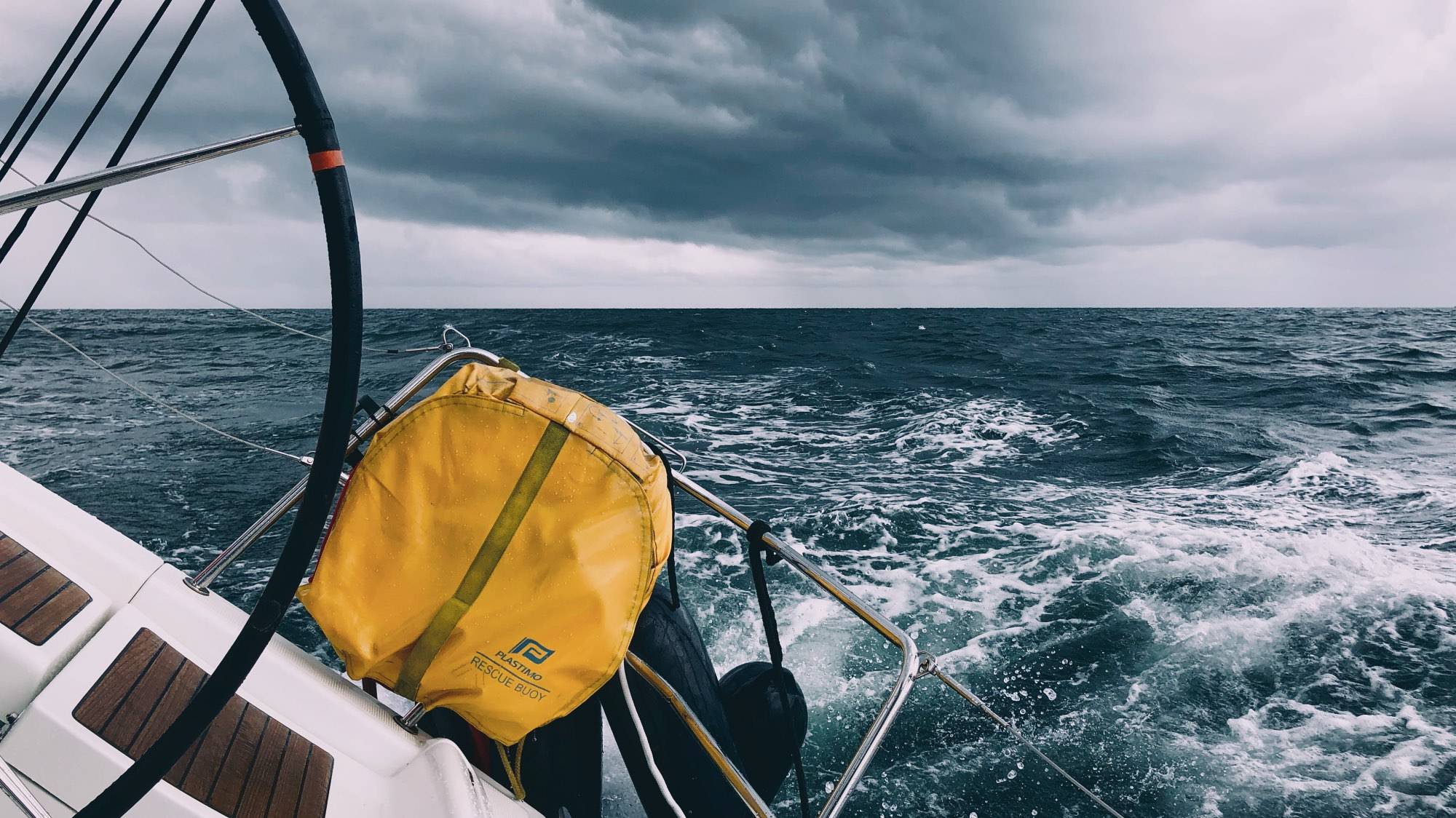 Our sailing trip to Denmark
The Case
Organisational World
Since mid of last year, my organisational world officially involves two roles. On the one hand, I am still an 80% Developer Advocate. However, as described before, this role does not match the role you know from other companies like Stripe or Google. The position is super versatile and covers a wide range of responsibilities: Software engineer for small internal tools, technical consultant for other departments, event/community manager for tech events of all sizes, and more.
Occasionally, I've been asked for advice from executives and other teams on issues related to culture or organisational design. Through all the contact with people, I realised that it is something I am good at and genuinely enjoy. That's why I applied for the change agent program, whose work now represents the other 20%.
Basically, it is a balanced mix that covers what I love and what I am passionate about. In theory. Unfortunately, in practice, it looks different, so the actual form and tasks don't reflect what I am good at and what I really enjoy. Anything left feels kind of petty; like tilting at windmills. In Developer Relations, it is about building a relationship with the tech community. It feels meaningless, though if these relationships are then crushed elsewhere. An issue I've tried to address, but it is quite draining. Especially without being compensated by other worlds, as described below. Don't get me wrong, I have learned tons of lessons in the last year. Professionally and about myself, including what I no longer want to do. I am incredibly grateful for that.
Professional World
Those who have followed me a little in the last 1–2 years know that I have two passions. On the one hand, it is software development, especially open source. This passion has been around for many years and is an integral part of my professional world. On the other hand, it is topics that focus more on people and dynamics than on technology. Employee experience, future of work, leadership and culture — to name a few buzzwords — are strongly linked to psychology and freakingly interesting.
My development and training in this area have been far more extensive than elsewhere. Thanks to research, books, exchange with other companies, observation, analyses and thinking. Some of my thoughts I have also written down. Also, the change agent program, together with the leadership workshops and their focus on organisational behaviour was a tremendous intellectual boost.
The pessimist complains about the wind. The optimist expects it to change. The leader adjusts the sails. John Maxwell
In a conversation with a Learning & Development expert, she asked why I have such an interest in it? What's my drive? Well, I realised how important it is to have fun at work, to be motivated and engaged. Unfortunately, I had to learn that this is the exception. Before I blame others, I try to contribute and change tack myself. Or at least initiate a movement. Hence the interest in this topic. For my benefit, I have a good sense of dynamics, behavioural patterns and other people, which enables me to build a healthy relationship with both frontline staff and executives.
Having discovered this for me is one of my greatest wins of the past year. The feedback is overwhelming, and it makes me so happy to be able to make some difference. Unfortunately, I still can only apply all this to a limited extent, and if we can't apply what we have learned, it leads to frustration. Our current situation, which I described earlier, does not allow the change agents to initiate and adequately support change. Instead, we tend to be crisis managers who react to top-down decisions and compensate for their consequences. This is not what I personally have in mind when I think of a change agent.
Even though L&D and Organisational Development will no longer be covered due to the restructuring early this year, the change agent program will, fortunately, be continued. I honestly didn't expect this and am very happy about it, as it is an essential part of what I love most about my responsibilities. Of course, it wouldn't have stopped me from applying what I've learned in my everyday (work) life; it's nice to have the backing of the group and the trust of the Board though. The goal is to merge with parts of the annually changing and employee-driven 'Culture & Change' team in the next weeks to jointly address low- & high-level topics as 'Change Ambassadors'.
Private World
In the classic conflict between work and private life — the origin of the work-life balance discussion — my private life would have to compensate for the dissatisfaction in my professional life. In fact, I consider it more a sum of experiences that generate and drain energy. Usually, these are distributed across all the roles we take on. Especially in the second half of 2019, however, my private life has given me little room to recharge my batteries. Simply because it was reduced to a minimum. I travelled a lot, spent ≥ 2 times a week on the plane, slept more often in a hotel than at home. This led to too little time for friends, family, sports and cooking. It was the private trips, my road trip through British Columbia & Alberta with best friends5, and a sailing trip to Denmark that energised me. Tends to be too little. It is obvious only by how short this subsection is.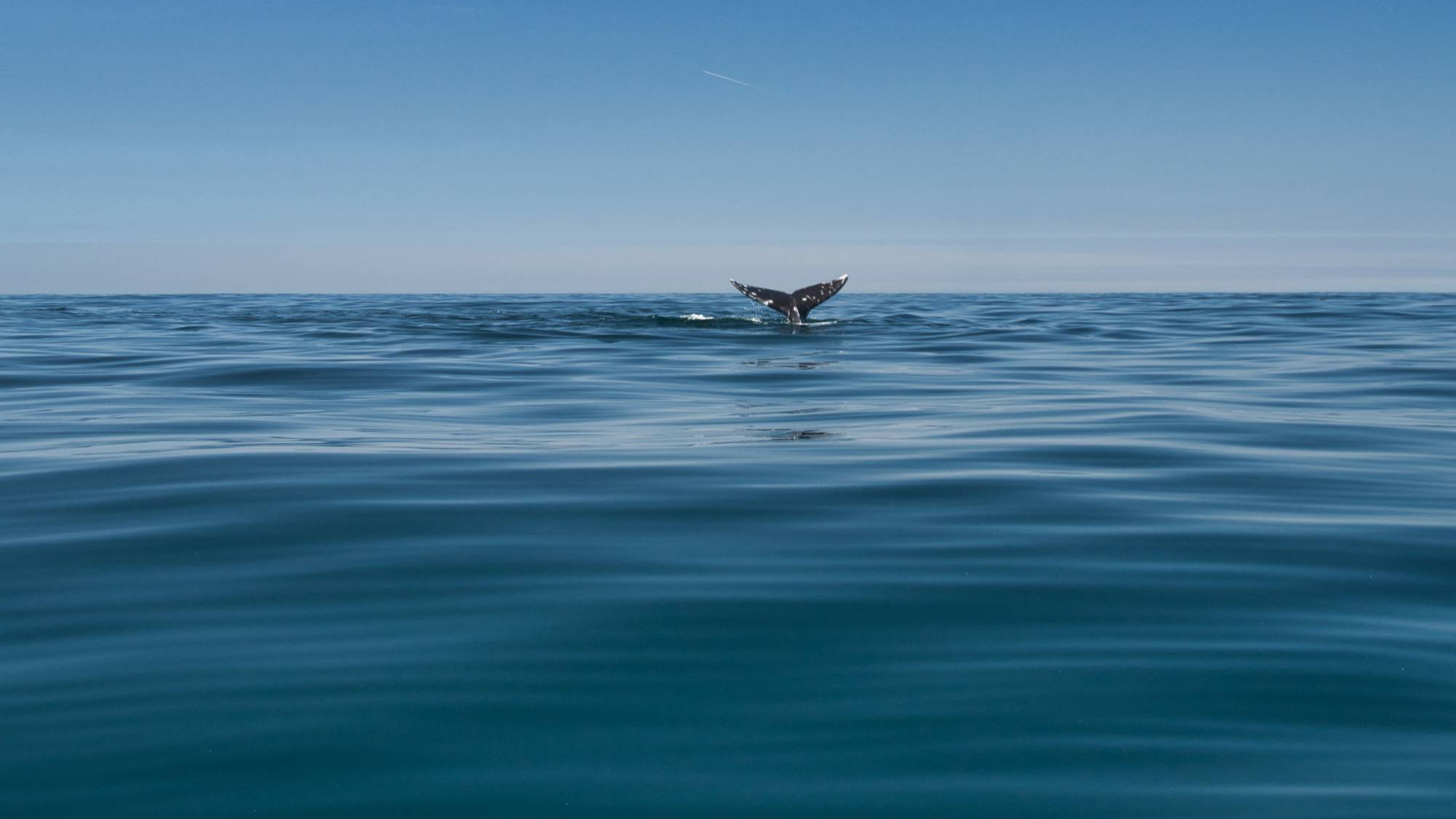 Some impressions from our Canada road trip
Thoughts & Actions
In the theory part, I mentioned that all roles/worlds should be represented and in a harmonious balance with each other. If we look at the above summary of my analysis, it is noticeable that there is a mismatch between organisational and professional roles and that the private role almost vanishes. A state that definitely cannot remain that way. Things have to change. During the reflection process, I already have exchanged thoughts with others and initiated measures to counteract this. Let's delve into this.
Previous Experiments
First, I had my annual development talk, which is currently being conducted using a reasonably simple framework. Even though I was still unsure at that time whether I wanted to pursue an expert or management path, it was clear that it should head in the direction of leadership/culture. Consequently, I decided to move away from developer advocacy and have participated in various workshops.
At the same time, the change agent program started, which offered me various new possibilities apart from the training itself. Through direct contact with the Board and the People & Organisation team, I was able to show my view clearly. Besides, various coaching sessions with fellow change agents and L&D experts helped me to understand what I want and where precisely the challenges lie.
Obviously, I also tried to give feedback and address problems. Unfortunately, so much happened at the organisational level that further changes were avoided whenever possible. In a nutshell, people were tired of change. Tough situation.
As part of further organisational restructuring due to the current situation in the automotive/mobility industry, the Developer Relations team will no longer exist as a 100% function once I move to Hamburg. The plan for me is to switch to an almost full-time engineering position in our B2B team. In contrast to before, working in a team definitely offers several new opportunities. It will be interesting to see how it will work out, how I will enjoy the work, and whether it is possible to unfold myself there.
In the last weeks, I asked for advice from various people who have been through similar situations. In particular, the Corporate Rebels which have been my inspiration for quite some time. I had the honour of having a fantastic call with Pim de Morree; a great start in 2020.
Self-transformation is not just about changing yourself. It means shifting yourself to a completely new dimension of experience and perception. Jaggi Vasudev
Personal Assessment
As mentioned in the previous section, an L&D expert helped me to become aware of what exactly I want and what drives me. In a relaxed coaching session, she guided me through the different levels of Dilts Pyramid and gave me some homework, such as taking Barrett's Personal Values Assessment.
The Dilts Pyramid has helped me to become clear in which environment I want to work on which tasks. But also which skills I still lack or which I already have. I went through these logical levels again for myself and wrote down my thoughts on a bunch of pages. The resulting clarity is incredible. I honestly would not have expected this.
For the last logical levels of the pyramid — values, identity and purpose — I used, among others, Barrett's assessment. This classifies values into self-interest, transformation and the common good. My values were mainly at the upper level, common good. To name a few of my values6: future generation, well-being, making a difference, fun, integrity.
According to Barrett, this allows us to derive my motivation. It's important to me to find meaning in what I do, to feel passion and enjoyment in what I do, and to have balance in all aspects of life. I'm driven to make a positive impact on the lives of others. Some of this explains why I work where I work. Others, why I am unhappy.
Next Steps
The first and most crucial step is to focus more on my private life. In other words, I want to take care of my well-being again, go to the bouldering gym, meet friends, and cook yummy meals regularly. I want to keep the private travels, because it helps me to clear my mind and to get to know new cultures. At the same time, I would like to omit business trips without any significant added value completely.
Regarding the conflict between organisational and professional roles, I thought about getting into self-employed coaching part-time. This was already agreed upon with my supervisor and people manager. Or even more radical steps in the mid-term? Eventually, I still have side projects and my open source work to keep an eye on the technical path. Also, there would be an opportunity to co-found a business leveraging my interdisciplinary expertise. So there are quite a few opportunities that help me to cover both of my passions. I need to figure out the right one for me in the next weeks and months.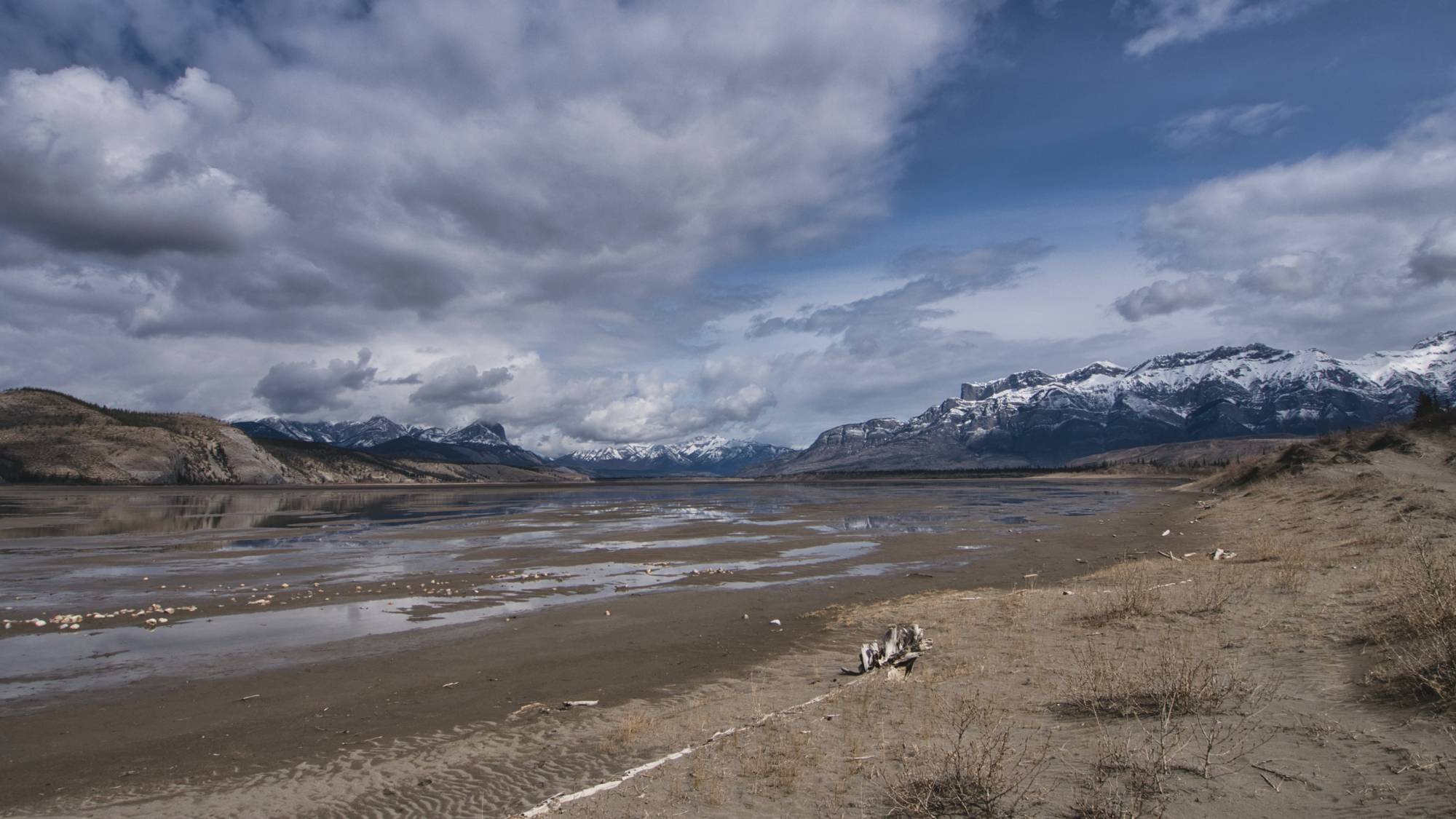 The Jasper 'Lake'
Conclusion
When I recall the first change agent session, when we presented our expectations, a colleague said that he expects to self-reflect more intensely. He was 100% right. What the program has taught me can hardly be put into words. Even though I tried to use the ~2500 words above to describe it a bit. My conclusion is to find more purpose in my job and a better way to positively impact things. Privately, I have to pay more attention to myself again. Already have countless ideas in mind.
Therefore I would like to thank all those who supported me in different ways and joined in the joyful and exciting moments last year; highly appreciate it. 2020 will be a fun ride, full of change, new experiences and adventures. In a follow-up, the steps I will have taken, my personal view of Ikigai and insights into my ideal working environment will be covered. Stay tuned for future updates❣️
Cheers,
Felix